Teens' Top Ten (TTT) Books of 2003
sponsored by The Young Adult Library Services Association (YALSA)
a division of the American Library Association (ALA).
YA Galley Groups

Faerie Wars Grade 5-8- by Herbie Brennan, Fantasy -- When Henry Atherton helps Mr. Fogarty clean up around his house, he expects to find a mess and a cranky old man; what he doesn't expect to find is Pyrgus Malvae, crown prince of the Faerie realm, who has escaped the treacherous Faeries of the Night by traveling to the human world through a portal powered by trapped lightning. An egomaniacal demon prince, greedy glue factory owners Brimstone and Chalkhill, and the nefarious Lord Hairstreak, leader of the Faeries of the Night, all dream of ruling the Faerie realm and are out to kill Pyrgus. Enlisting the help of his sister, Holly Blue, and his new friend, Henry, Pyrgus must get back to the Faerie world alive before one of his many enemies gets to him instead. But how many portals are open, and can Pyrgus find the right one before it falls into the wrong hands? Conjuring scenes filled with vivid color, unforgettable detail, and fearless characters, author Herbie Brennan brings readers to the Faerie world, where nothing is ever what it seems and no one can be trusted.
What Happened to Lani Garver? by Carol Plum-Ucci, Mystery (Ages 14 and older) -- The folks on Hackett Island, near Philadelphia, are not too friendly to newcomers. Anyone the slightest bit different is eyed with suspicion, as Claire found out when she missed a year of junior high due to leukemia. Now she works hard at fitting in, following treacherous but popular Macy's lead, hiding her passion for the guitar, and never talking about her fear that her illness will return. Or her nightmares. Or her eating disorder. The boys of Hackett Island's "in" crowd are members of the "fish frat"--hunky sons of the local fishermen--and their horseplay even among themselves is brutal and edge-of-danger. And then Lani Garver shows up at school, a tall, thin, strangely androgynous person. "No. Not a girl. Sorry," he says pleasantly when Macy questions him about his gender with vicious curiosity. But Claire, much to Macy's disgust, is drawn to Lani, and his wisdom and kindness begins to heal her. He takes her to Philadelphia to meet his artistic friends, talks sense to her about her eating disorder and her blind devotion to Macy, finds her a therapist. Who is this Lani Garver? He resists "boxes" like "gay." Even his age is a mystery to Claire. Strangest of all, could he be a "floating angel," as his friends at the hospital seem to believe? Meanwhile, the fish frat are closing in for the kill, and when their harassment turns lethal, Lani shows a terrible side of himself Claire has never seen. Carol Plum-Ucci raises tantalizing questions around a fascinating character in this gut-clenching story that transcends the clichés of the gay-bashing novel. --Patty Campbell
Abhorsen by Garth Nix, Fantasy -- Grade 7 Up

The Ninth was strong
and fought with might,
But lone Orannis
was put out of the light,
Broken in two
and buried under hill,
Forever to lie there,
wishing us ill.
So says the song. But Orannis, the Destroyer, is no longer buried under hill. It has been freed from its subterranean prison and now seeks to escape the silver hemispheres, the final barrier to the unleashing of its terrible powers. Only Lirael, newly come into her inheritance as the Abhorsen-in-Waiting, has any chance of stopping the Destroyer. She and her companions -- Sam, the Disreputable Dog, and Mogget -- have to take that chance. For the Destroyer is the enemy of all Life, and it must be stopped, though Lirael does not know how. To make matters worse, Sam's best friend, Nick, is helping the Destroyer, as are the necromancer Hedge and the Greater Dead Chlorr, and there has been no word from the Abhorsen Sabriel or King Touchstone. Everything depends upon Lirael. A heavy, perhaps even impossible burden for a young woman who just days ago was merely a Second Assistant Librarian. With only a vision from the Clayr to guide her, and the rather mixed help of her companions, Lirael must search in both Life and Death for some means to defeat the Destroyer. Before it is too late. . . .
The First Part Last by Angela Johnson, Realistic -- Grade 8 Up -- Bobby is your classic urban teenaged boy -- impulsive, eager, restless. On his sixteenth birthday he gets some news from his girlfriend, Nia, that changes his life forever. She's pregnant. Bobby's going to be a father. Suddenly things like school and house parties and hanging with friends no longer seem important as they're replaced by visits to Nia's obstetrician and a social worker who says that the only way for Nia and Bobby to lead a normal life is to put their baby up for adoption. With powerful language and keen insight, Johnson looks at the male side of teen pregnancy as she delves into one young man's struggle to figure out what "the right thing" is and then to do it. No matter what the cost.
Tithe: A Modern Faerie Tale by Holly Black, Fantasy -- Ages 13 and older -- Sixteen-year-old Kaye is a modern nomad. Fierce and independent, she travels from city to city with her mother's rock band until an ominous attack forces the sixteen-year-old back to her childhood home. There, amid the industrial, blue-collar New Jersey backdrop, Kaye soon finds herself an unwilling pawn in an ancient power struggle between two rival faerie kingdoms -- a struggle that could very well mean her death. Newcomer Holly Black's enormously powerful voice weaves teen angst, riveting romance, and capriciously diabolical faerie folk into an enthralling, engaging, altogether original reading experience.
The Second Summer of the Sisterhood by Ann Brashares, Realistic -- Ages 12 and older --
Teens who loved Ann Brashares's The Sisterhood of the Traveling Pants will cheer its equally riveting sequel. As in the first novel, four teen girls who have known each other since birth (their moms shared a pregnancy aerobics class) further forge their bond of friendship through a pair of thrift-store jeans that magically, fits them all perfectly. Carmen, Bridget, Tibby, and Lena share their individual adventures, creating a kaleidoscopic narrative of four voices. Tibby attends a film program in Virginia and Bridget (Bee), whose mother has died, impulsively jets off to Alabama to get reacquainted with her estranged grandmother. Lena tries to protect herself from the heartbreak of loving her long-distance Greek god boyfriend Kostos, and Carmen deals (poorly) with her mother dating again and having the nerve to borrow the Pants! The Second Summer deals with love lost and found, death, and the courage to live honestly. The lessons are painful, but the Sisterhood prevails.
After by Francine Prose, Realistic, Grade 6-10 - The shootings in Pleasant Valley were fifty miles away, but at Central High a grief and crisis counselor is hired, security is increased, and privileges are being taken away. No one knows why. If you break the new rules the punishment is severe. And the rules keep changing every day. School feels like a prison. It's for their protection, yet fifteen-year-old Tom Bishop and his friends learn that things are far more sinister than they seem. Students and teachers begin disappearing. There's no way to stop it. Nationally best-selling author Francine Prose has written a haunting novel about what it means to have freedom extinguished -- in the name of safety.
Storm Catchers by Tim Bowler, Mystery, Grade 7-10, Tell a soul and she's dead. We'll be in touch." The kidnap shocks the whole family. Ella has been snatched away from the house in the middle of a storm. Her brother Fin will never forgive himself for leaving her on her own. And now Sam, their little brother, has gone wandering on the cliff to "catch the storm" as it blows out to sea. As the kidnapper's plans unfold, all the members of the family are forced to confront their deepest, darkest secrets. Fin comes to realize that Ella is not the only victim and that the real villain may be closer to home than anyone thought. A new storm is breaking on the horizon. And it's going to change everything....
Once Upon a Marigold by Jean Ferris, Fantasy, Grade 5-9, Who knew love could be so amazing--and stupefying? Not Christian. He was clueless when he started spying on the royal family through his telescope. He lives in a cave with a troll for a dad, after all. If his dad had only warned him about all that mind-boggling love stuff, maybe things wouldn't be such a mess. But then, maybe, Princess Marigold would be dead. But Christian wasn't warned. And now that he's fallen for the princess, it's up to him to untwist an odd love triangle--er, rectangle--and foil a scheming queen who wants to take over the kingdom, even if it means bumping off her own daughter. With echoes of William Goldman's modern classic The Princess Bride, Jean Ferris's hilarious parody of "Once upon a time . . ." overflows with oddball characters and sage observations--and ends with a slapstick happily-ever-after that's full of surprises.
The Thief Lord by Cornelia Funke, Fantasy, -- Ages 9 and older -- Imagine a Dickens story with a Venetian setting, and you'll have a good sense of Cornelia Funke's prizewinning novel, first published in Germany in 2000. This suspenseful tale begins in a detective's office in Venice, as the unpleasant Hartliebs request Victor Getz's services to search for two boys, Prosper and Bo, the sons of Esther Hartlieb's recently deceased sister. Twelve-year-old Prosper and 5-year-old Bo ran away when their aunt to adopt Bo, but not his brother. Refusing to split up, they escaped to Venice, a city their mother had always described in detail. Right away they hook up with a long-haired runaway named Hornet and other ruffians who hole up in an abandoned movie theater and worship the elusive Thief Lord, a young boy named Scipio who steals jewels from fancy Venetian homes so his new friends can get the warm clothes. Of course, the plot thickens when the owner of the pawn shop asks if the Thief Lord will carry out a special mission for a wealthy client: to steal a broken wooden wing that is the key to completing an age-old, magical merry-go-round. This winning cast of characters--especially the detective with his two pet turtles--will win the hearts of readers and the adventures are as labyrinthine and magical as the streets of Venice itself.
Teen Public
A Wizard Alone: The Sixth Book in the Young Wizards Series by Diane Duane, Fantasy, Ages 10-15, Kit and Nita return to join forces against the evil Lone Power, this time over the heart and mind of a young autistic, in Diane Duane's sixth installment of the Young Wizards series. Initially, Kit finds himself flying solo as Nita has sunk into a deep depression over her mother's recent death. Luckily, his telepathic pooch, Ponch, is happy to fill Nita's niche temporarily, as long as biscuits are involved. Kit tries to understand why autistic wizard-in-training Darryl McAllister has been stuck in his Ordeal, or initiation, for over three months. Is it merely the fault of his autism? Inside Darryl's mind, Kit and Ponch find complex landscapes of weird beauty that belie Darryl's rocking, vacant exterior. But they also find the Lone Power, attacking Darryl with an unrelenting brutality that is excessive, even for the Source of all Evil. Meanwhile, Nita is distracted from her sadness by trying to discover the meaning of a series of strange dreams in which a being is pleading for her aid. Could the dreams be a call for help from Darryl? And if so, will Kit and Nita come together in time to destroy the Lone Power before it destroys them? Though a novice to the series would definitely benefit from reading the previous books, Duane's latest mix of science and spell casting is thought provoking in its own right. She slips enough facts into this fiction to ensure that young readers will not only enjoy the quest, but also learn something along the way.
The True Meaning of Cleavage by Mariah Fredericks, Realistic, Grade 7-9 -- Sari and Jess are best friends and total opposites. They've liked each other ever since they discovered that they are the only two normal people at Eldridge Alternative. As they prepare to face the trials of ninth grade, Sari is psyched. Jess, not so much. How can she face the Prada Mafia, the most evil clique at school? Or Mr. McGuiness's unnervingly long nose hair? What if something really interesting happens to Sari and nothing whatsoever happens to Jess? Not even Jess can predict the mayhem when Sari falls madly, psychotically in love with David Cole. David is a senior. David is cool. And he's been dating Thea Melendez for forever. So he can't possibly be interested in Sari. Or can he? Now Jess has a new worry. Because if David is interested in Sari, Sari may not be interested in being Jess's best friend anymore. Cool is cool and geek is geek, and at Eldridge, the two definitely do not mix.
The Book of Wizardry: The Apprentice's Guide to the Secrets of the Wizard's Guild
by Cornelius Rumstuckle, Nonfiction, Ages 9-12 -- It's not easy to become a Wizard. The twenty-two closely guarded secrets to becoming a Wizard have never been revealed before. By the time we've worked our way through this official handbook of the Wizards' Guild, you will participate in the Wizard's Adventure, a test of magical knowledge found within these pages. If you successfully complete the adventure and crack the code, you will become an accredited member of the Wizards' Guild. You have to learn how to make your own Wand and Wizard's Tools, discover your Wizard's name, and switch on Wizard's Power. Oh yes, and read your future in the Wizard's Oracle, practice Star Magic, discover the best times to work magic.
Dead Girls Don't Write Letters by Gail Giles, Mystery, Gr. 6-9. -- Fourteen-year-old Sunny is stunned when a total stranger shows up at her house posing as her older sister Jazz, who supposedly died out of town in a fire months earlier.
True Confessions of a Heartless Girl by Martha Brooks, Realistic, Grade 9 Up, In the midst of a heaven-rattling summer storm a young stranger blows into a small prairie town. On the run after taking her latest boyfriend's truck, with a pocketful of stolen money and a heart full of pain, seventeen-year-old Noreen Stall seems to invite trouble. And trouble comes soon enough as Noreen's new mistakes trigger calamities that shake the lives of the residents of Pembina Lake: Lynda Bradley, a divorced mother and owner of a failing café who's given up on life and love; Dolores Harper, the village elder who, in spite of her signature sweatshirt that says MEDDLING FOR JESUS, has lost her enthusiasm for helping others; and Del Armstrong, a middle-aged bachelor farmer who is still paying for the tragic events of his own seventeenth summer. Set against the vast skies of a prairie landscape, with a rich cast of unforgettable characters and an unlikely heroine as endearing as she is tough, this affecting novel reminds readers that it's never too late for forgiveness – and that sometimes the most unlikely messenger can deliver a small miracle.
America by E. R. Frank, Realistic, Ages 13 and older, At the discretion of the social welfare system, a 5-year-old boy named America trustingly leaves the safe haven of his foster home for a visit with his desperate, drug-addicted mother. And because of that one lapse in adult judgment, a child is lost within the system until almost 11 years later when he tries to end his own life. It is the patient therapist Dr. B. who must coax an embittered and damaged America into revisiting all the dark alleys of that lonely suicide road in order to face down his fears and dare to be found. "I'm not that little kid any more.... I'm not white and I'm not black and I'm not anything, but I'm a little bit of everything.... I look down and it's just me." Searingly raw and so painfully honest it nearly draws blood, young-adult novelist E. R. Frank's powerful sophomore effort about a boy nearly broken by neglect and abuse will dampen every eye and brand every heart. Reminiscent of Han Nolan's Born Blue and Sapphire's Push, America is a similarly cathartic combination of brutal truth and brilliant writing. It is simply not to be missed.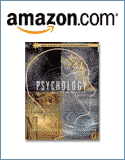 For further information on the TTT project, visit YALSA's Teen Reading web site at www.ala.org/teenread.